Science Museum of Minnesota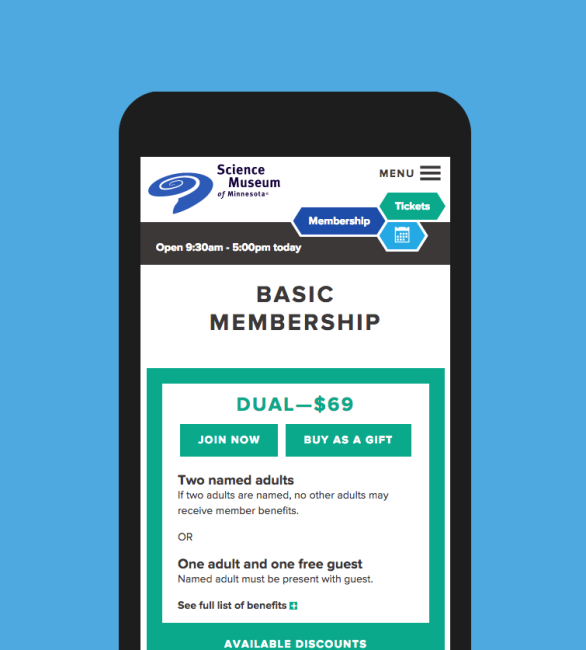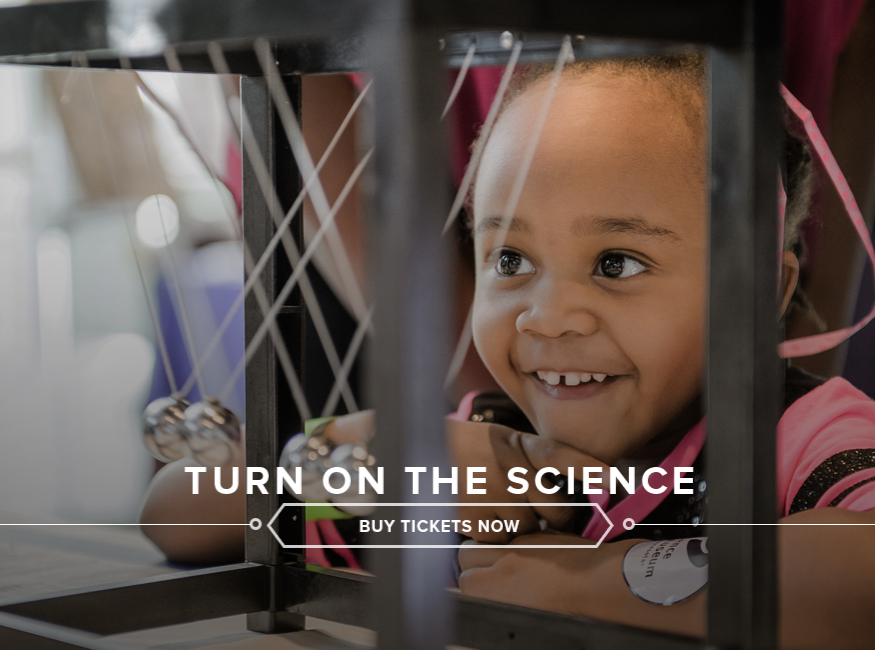 Promoting all that the museum offers
We redesigned the Science Museum site around the needs of museum-goers and educators. Changes included a new visual identity, easy-to-access schedules and museum hours, more prominent calls to action for tickets and memberships and more visual displays for events, exhibits and educational offerings.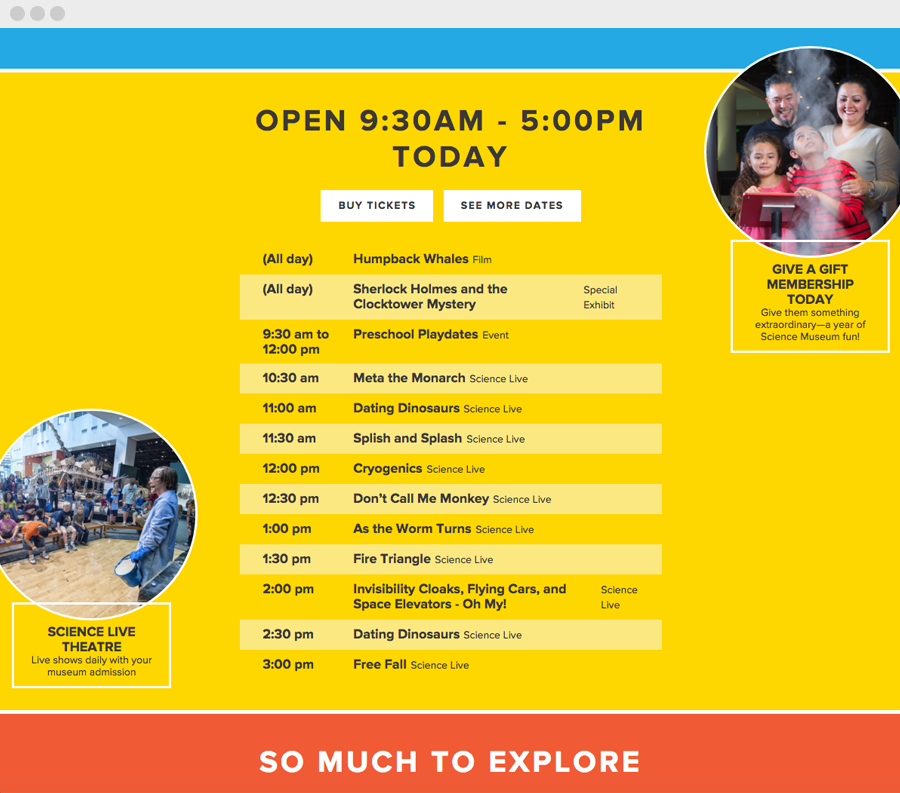 Ticket sales made easy
We focused on streamlining the experience of buying tickets to the museum. When we started working with the museum, the ticket options were numerous and difficult to understand. We did extensive usability and user research that paved the way for simplifying how options were presented to users.
We implemented the new brand within both the Science Museum's Drupal site as well as their ticketing system—Tessitura, so the experience for users was completely seamless.