Partners in Food Solutions
Cultivating a sustainable African food industry.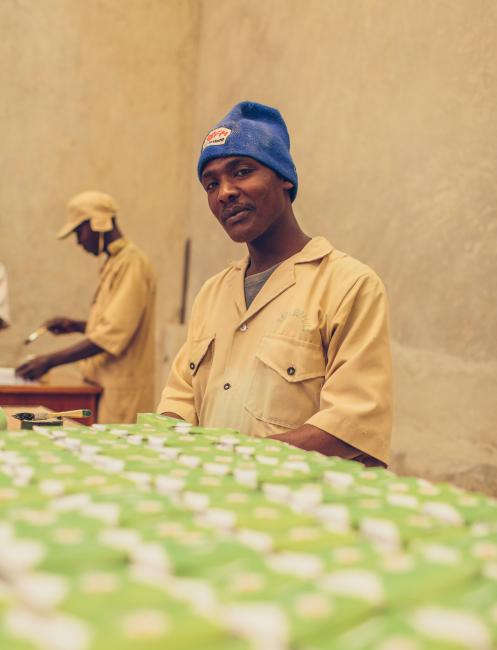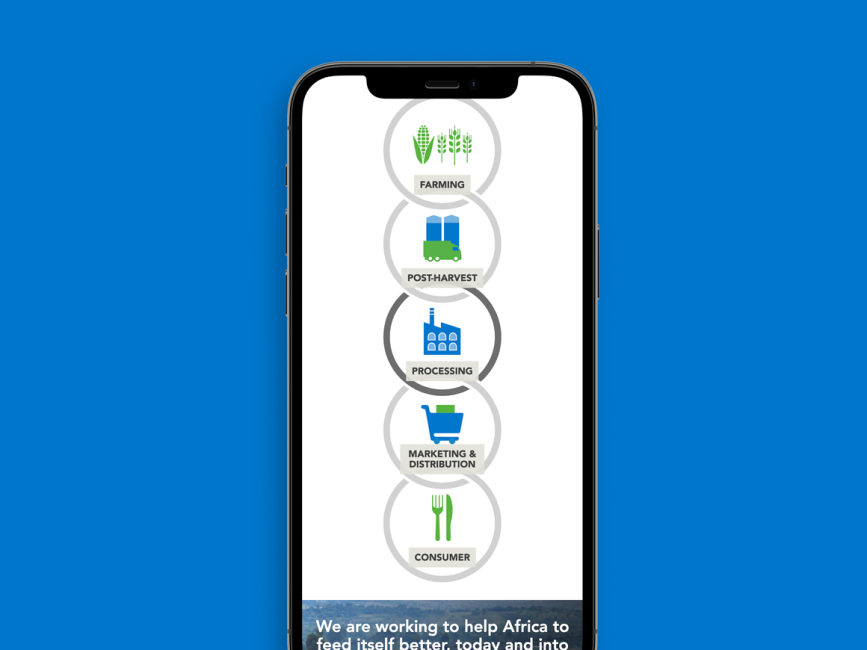 A unique nonprofit model
Partners in Food Solutions increases access to high-quality, affordable food in Africa with a unique and sustainable model—using expert, corporate volunteers to strengthen Africa's food systems. We updated their brand and created a new site that tells their story in a compelling, easy-to-understand way. 
We use video, photography and infographics to bring the work to life for potential donors and volunteers.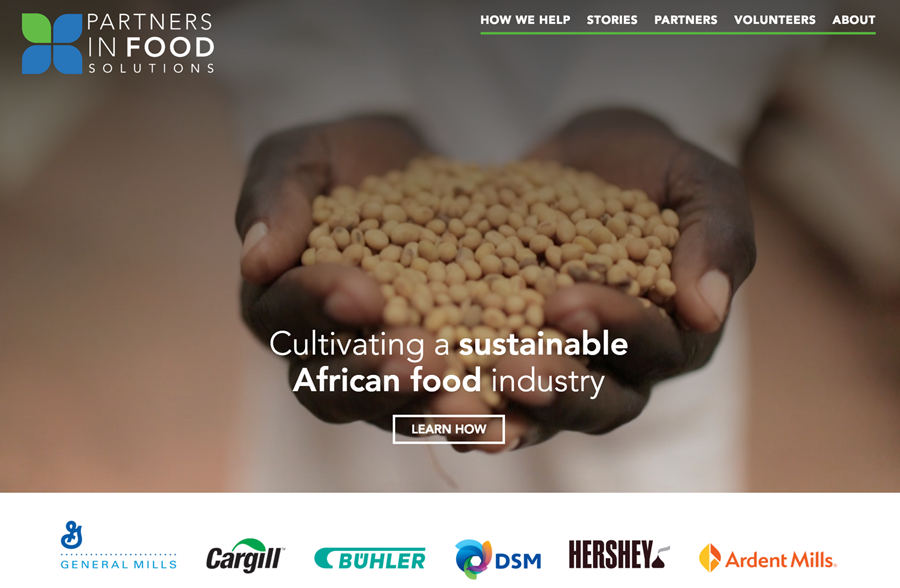 Custom annual reports
When COVID hit, the organization's annual print report no longer made logistical sense. On a tight timeline, we helped the organization transition to a digital-first report to showcase their accomplishments. The report is highly dynamic and engaging by including various forms of media while also conveying important information to their audience.
We built the report in a way that future reports can be built on the same infrastructure, with new layout tools added as we go.