Minnesota's Legacy
Providing transparency for state-funded environment & arts projects.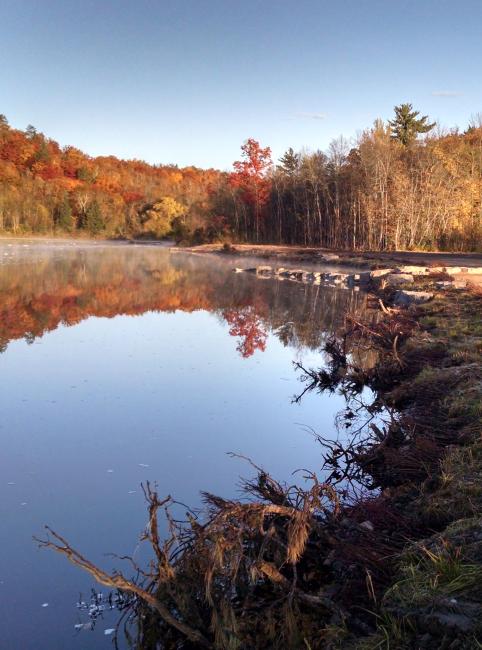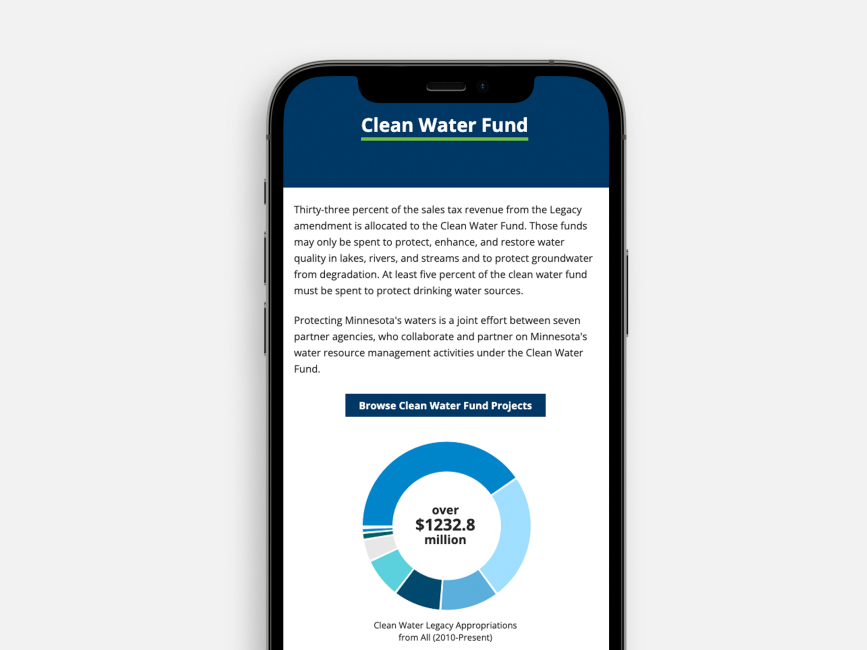 Research-led interface improvements
Minnesota's Legacy is a site developed to monitor investments from Clean Water & Legacy Amendment and the Environment and Natural Resources Trust Fund. Their site includes data visualizations of how the funds are distributed, and we help maintain a large, filterable database of all the projects that fall under the organization's purview.
We recently refreshed the site's design and project search, in response to user behavior research such as heat tracking and analytics. The new search tools help make sense of large data sets and the site is more modern, accessible and user-friendly.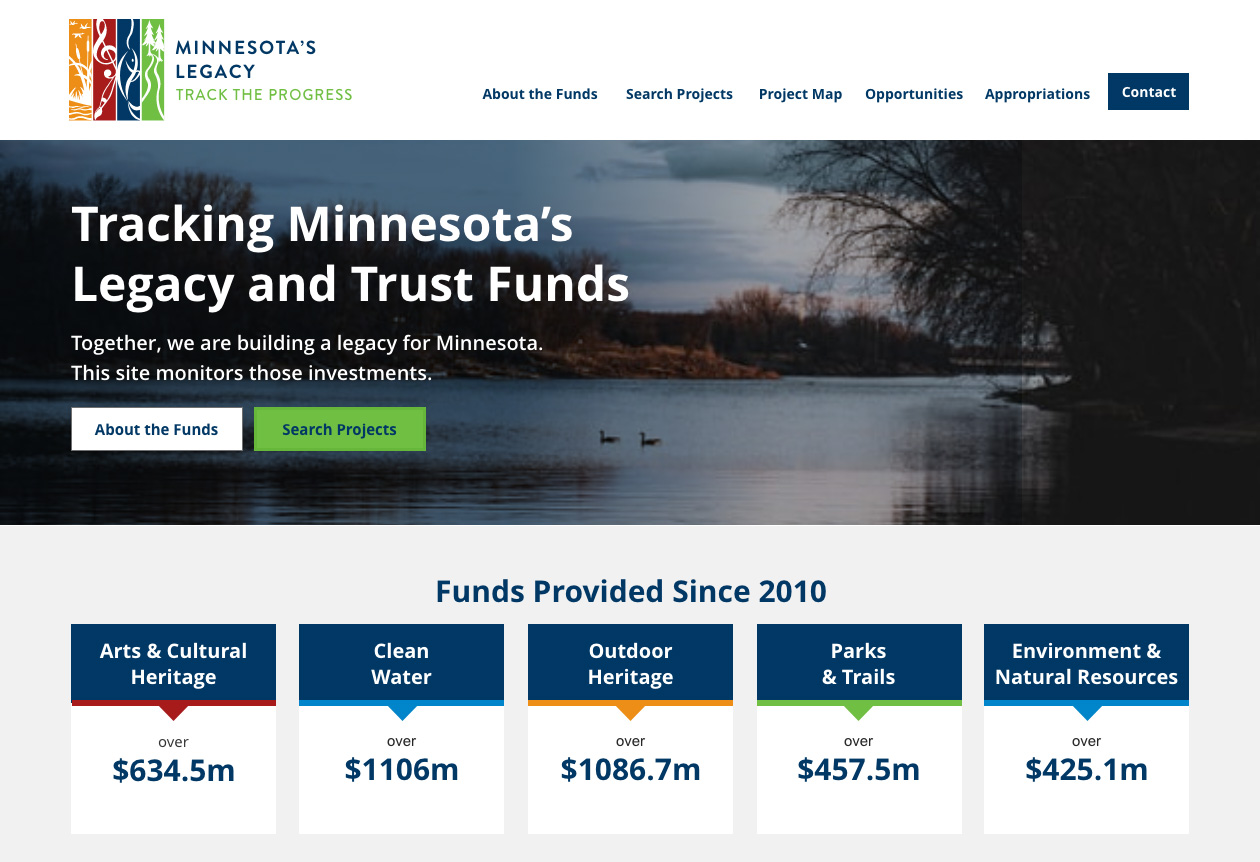 Managing large datasets
The site monitors over 30,000 projects. We've created an interface—using Drupal and Apache SOLR—that can efficiently search and filter projects. Additionally, we created an import interface that allows many different state agencies to add project data to the site, acknowledging that each agency has different needs and systems for reporting data.