Influenza Vaccine Roadmap
Mapping progress towards a universal vaccine.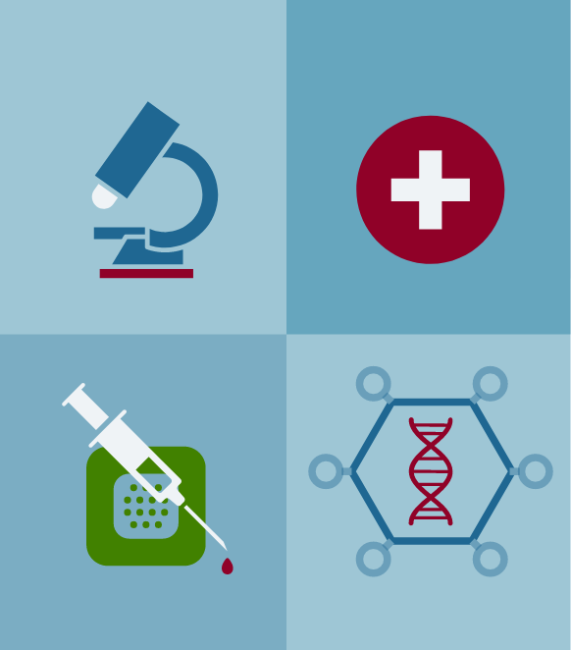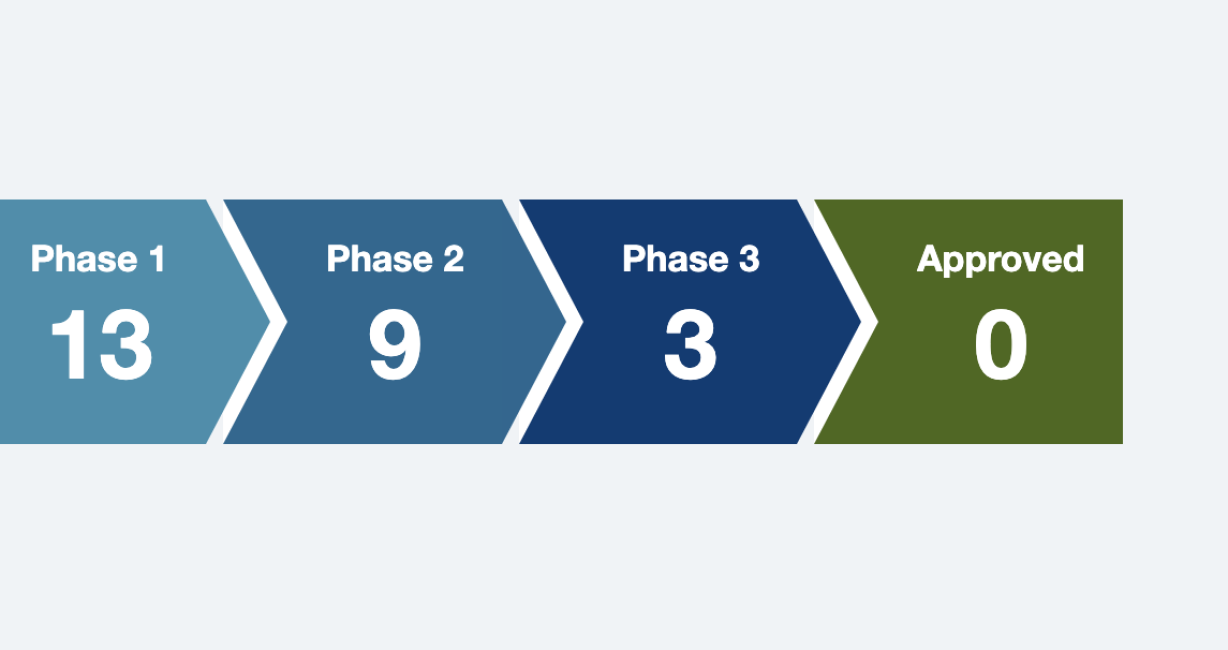 Coordinated action
Influenza causes hundreds of thousands of deaths every year. The current vaccines fall short. But many researchers are working towards a universal vaccine that could alleviate illness and deaths. The Center for Infectious Disease Research and Policy (CIDRAP) at the University of Minnesota wanted a website that could facilitate strategy discussions, funding and other research towards this aim.
We created a site that illuminates the current situation, spotlights the latest news, outlines a roadmap for coordinated action and catalogs all the vaccines currently in trials.
The site is a wealth of information for health professionals working on this vital topic.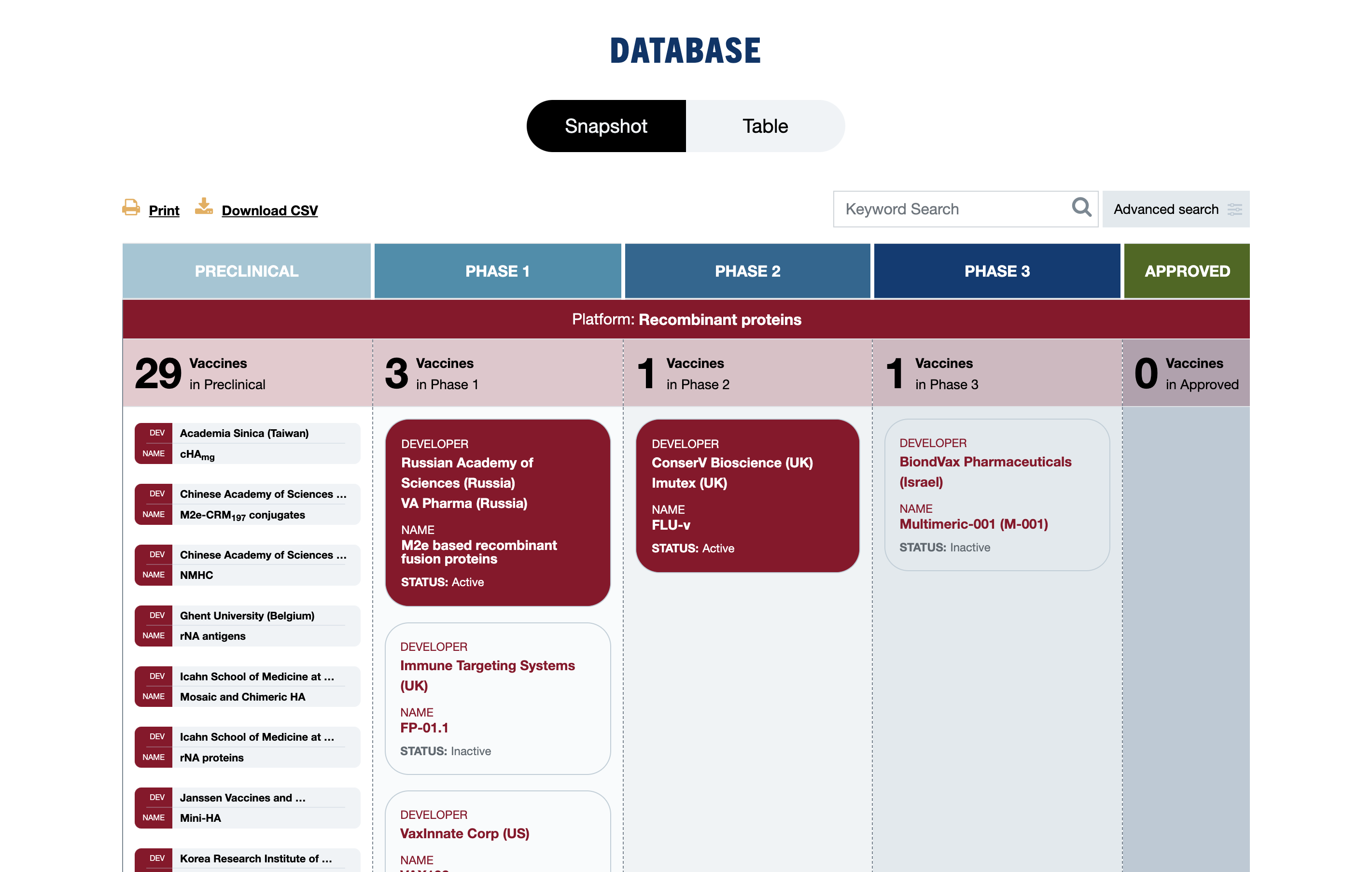 Visualizing progress
The CIDRAP team curates a list of all the universal influenza vaccine candidates in trials. Previously, there was no single source for scientists and policy professionals to see this information, but the new "landscape" database makes that data accessible. The vaccine landscape does more than just catalog the data. It presents searchable data visually, so visitors can get an instantaneous sense of vaccine progress.