Friends of the Hennepin County Library
Building support for a world-class library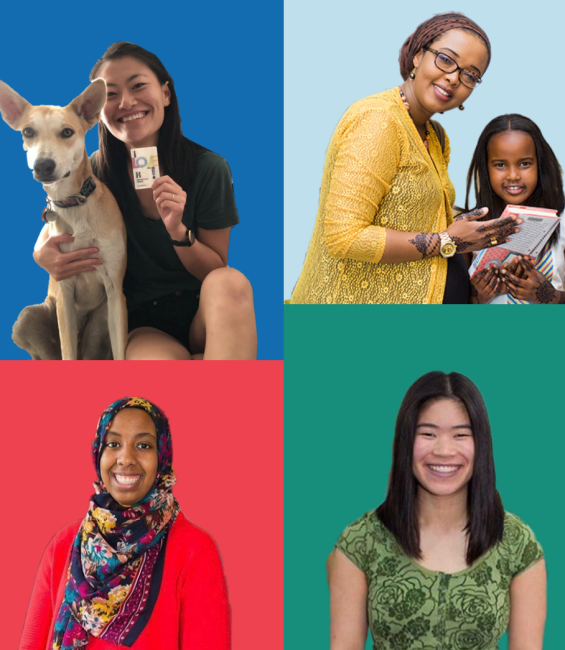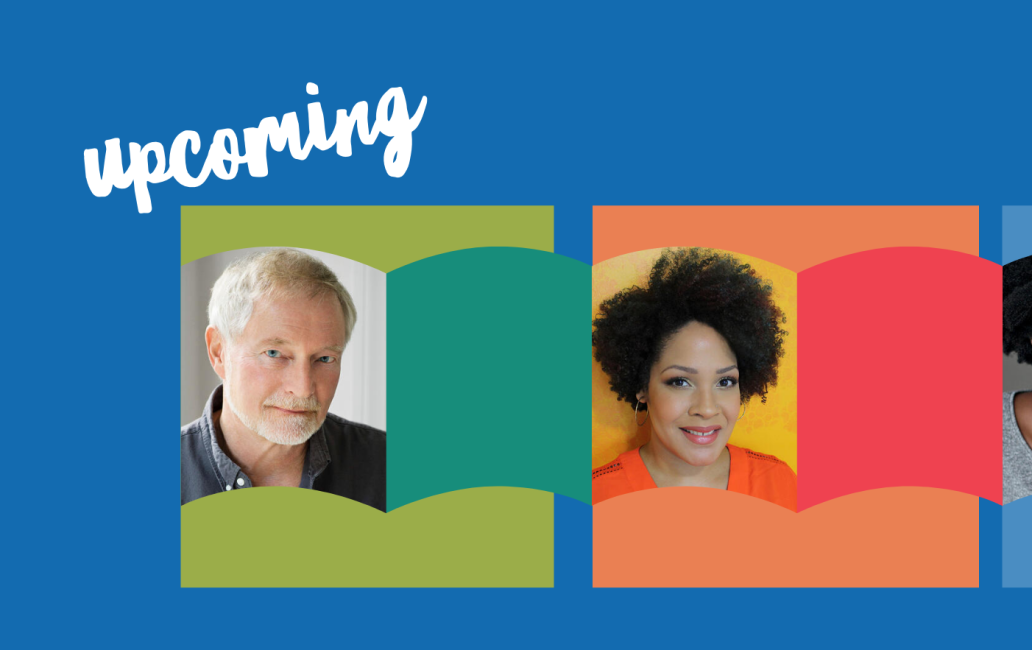 Community-centered design
The Friends of the Hennepin County Library is the fundraising arm of Hennepin County Library. Their work enables a world-class library system to be innovative and responsive.
The library is a truly iconic community institution. It's for the community and powered by the community. The redesigned leaned into that by elevating individual patrons in fund & inviting grids. The design is bright, friendly and shows that "we are all the library."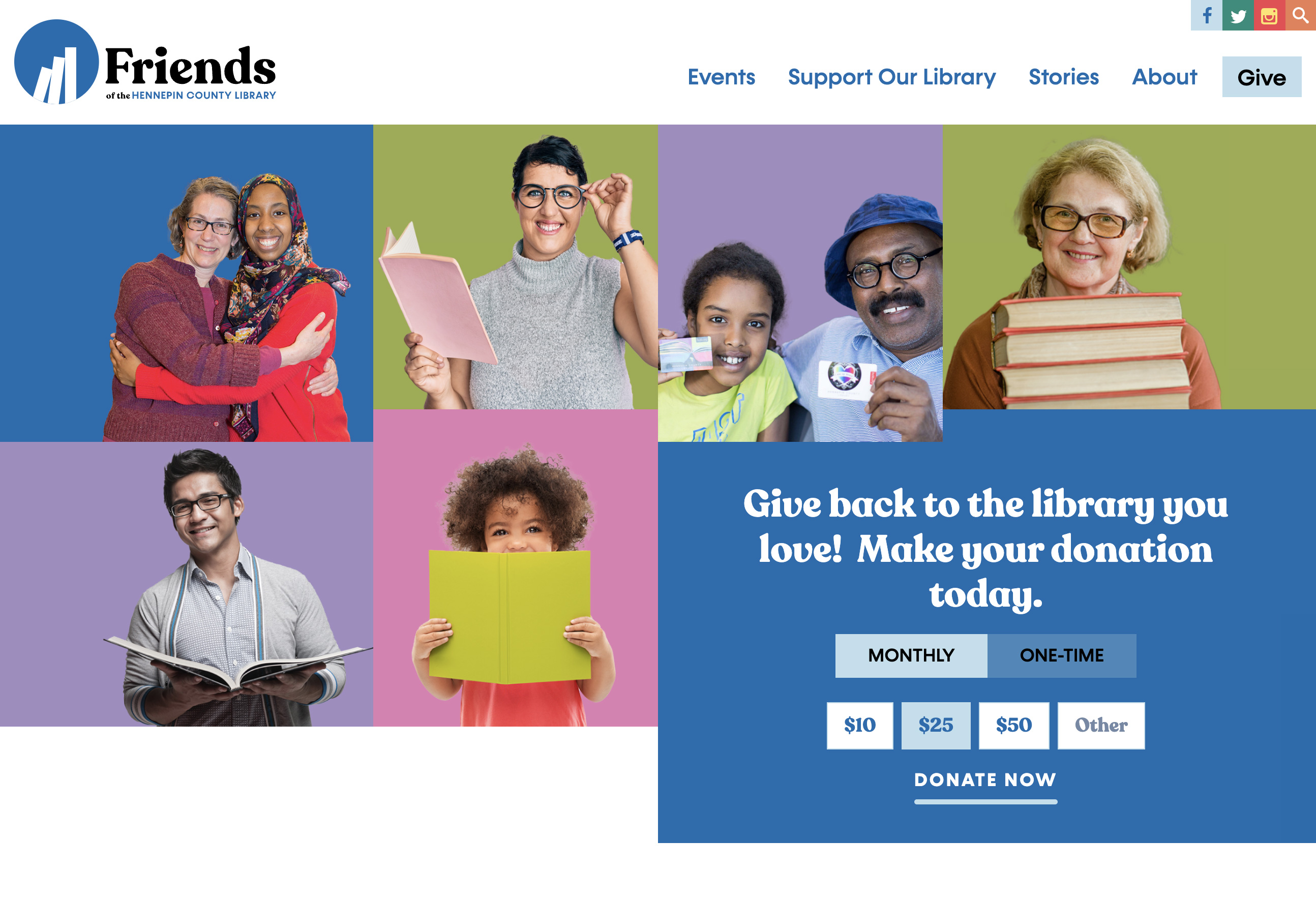 Content personalization
People's relationship to the library is often extremely personal. The library has been life changing for many. For that reason, FHCL's in-person donor engagements have always been extremely personal. They care about personal relationships and each individual's motivation for supporting the library.
The new site enables FHCL to deliver that same personalization online. The Drupal site integrates with Pardot by Salesforce to deliver personalized content to different audience segments. One site visitor might see their local library branch while another might see an image of story time. The site is an exciting move towards audience segmentation—making the experience as meaningful as possible for visitors.