Conservation Minnesota
Protecting Minnesota for all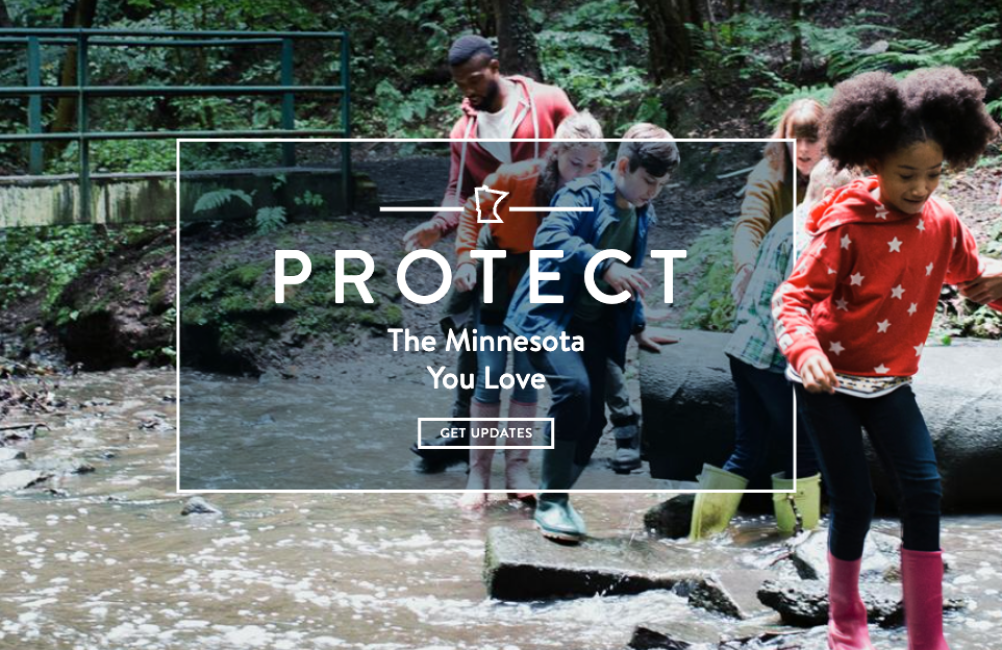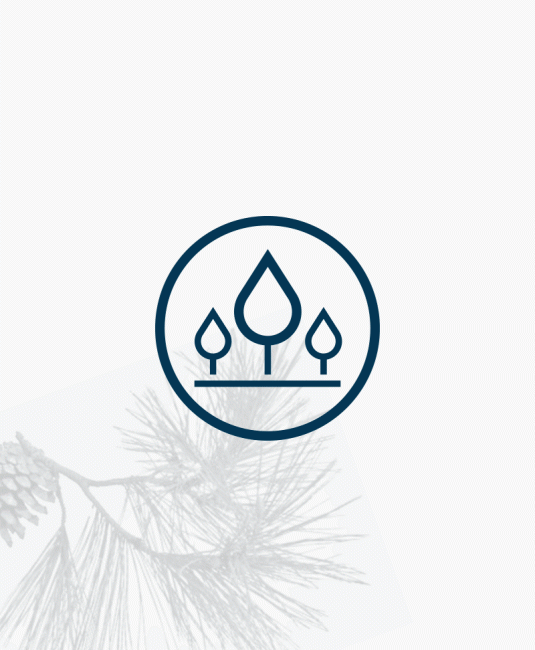 Making conservation personal
Conservation Minnesota works to turn Minnesotan's love of nature into the laws that protect it. They work with communities across the state to address local needs, and pursue policies that support those needs.
The site tells the story of what Conservation Minnesota is passionate about, and what issues they are actively working on right now and how Minnesotans themselves help set that course. At every turn, the site offers ways for Minnesotans to engage more actively with conservation issues.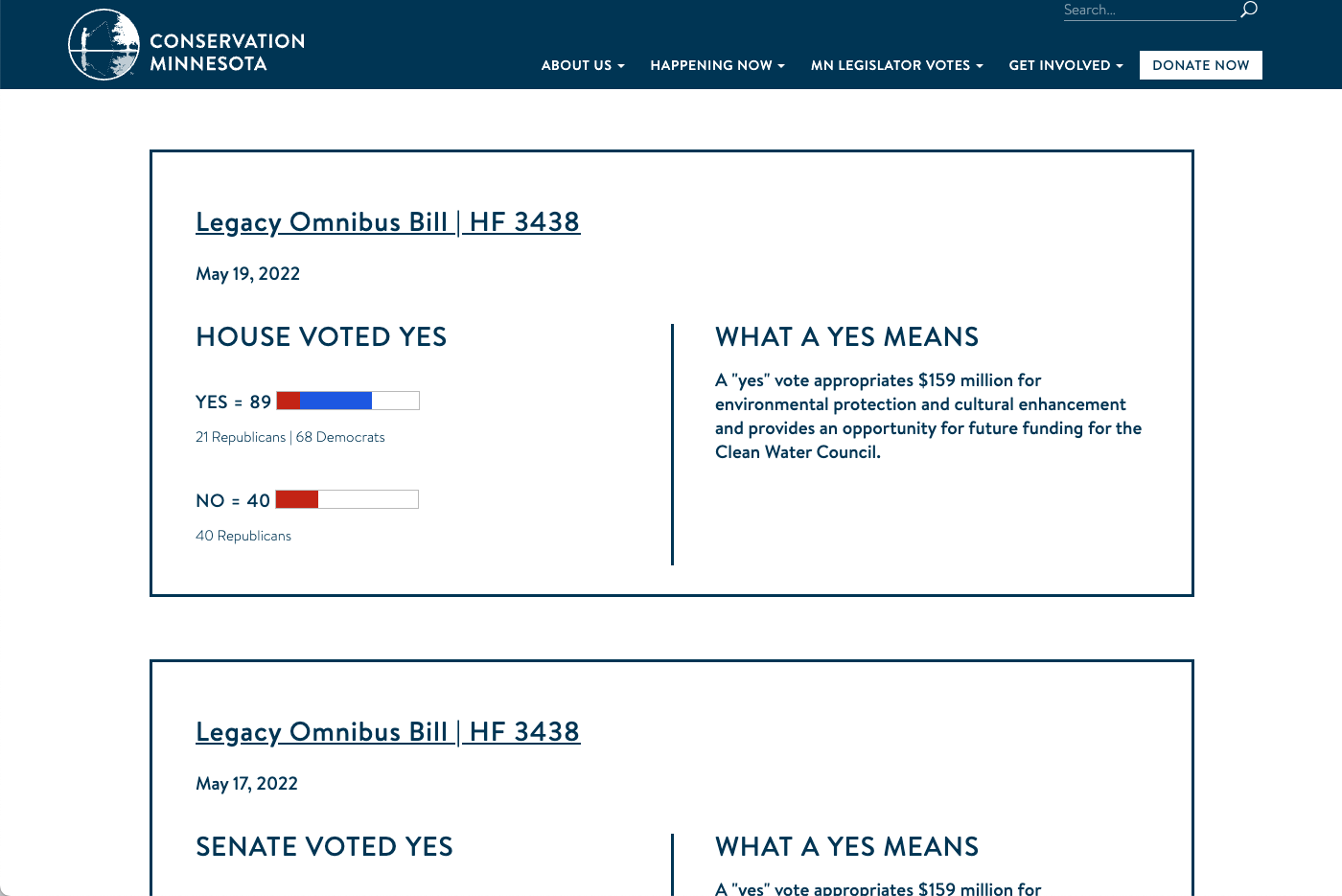 Holding legislators accountable
The MN Legislator Votes section of the site tracks how the state legislature votes on all key conservation bills.
Users can find a legislator by part or by address and quickly view their record on key conservation bills. They can also view bills by date and/or legislative body.
The site provides an immense amount of transparency in an easy-to-understand format.