Our Mississippi Our Future
Protecting the river before it's too late.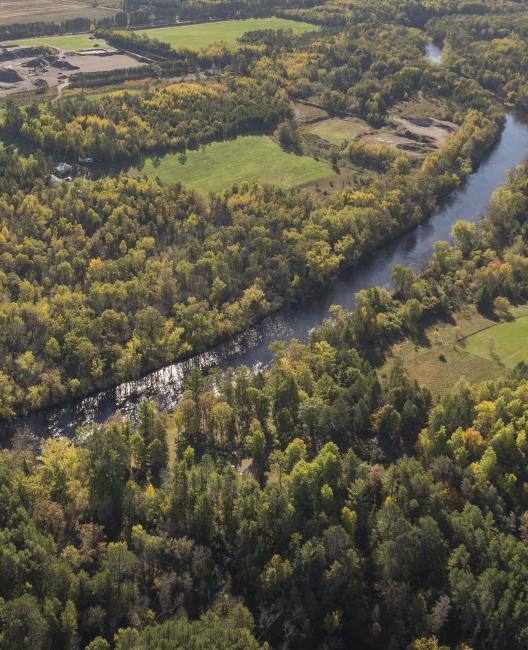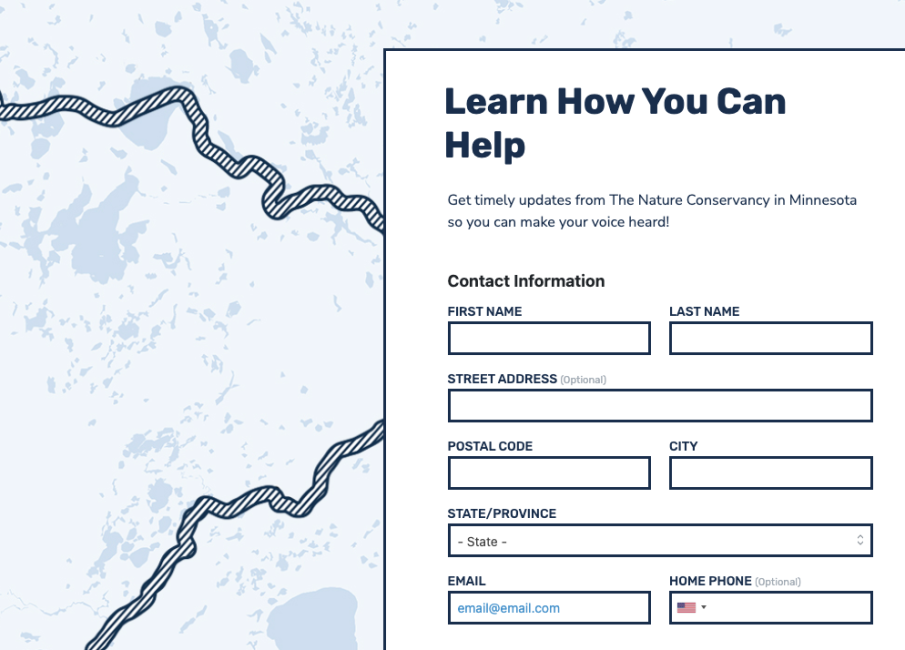 An effective campaign
Our Mississippi Our Future was a campaign run by The Nature Conservancy that seeks to protect the upper Mississippi River while it is still healthy.
The site made a compelling case for why now is such a critical time for action. Through visually-nice imagery and interactive maps, the site explains the current risks and straightforward, cost-effective solutions.
Throughout the site, we have seamlessly integrated externally-provided advocacy forms and actions from EveryAction.
The campaign was so successful that it was absorbed by the national website.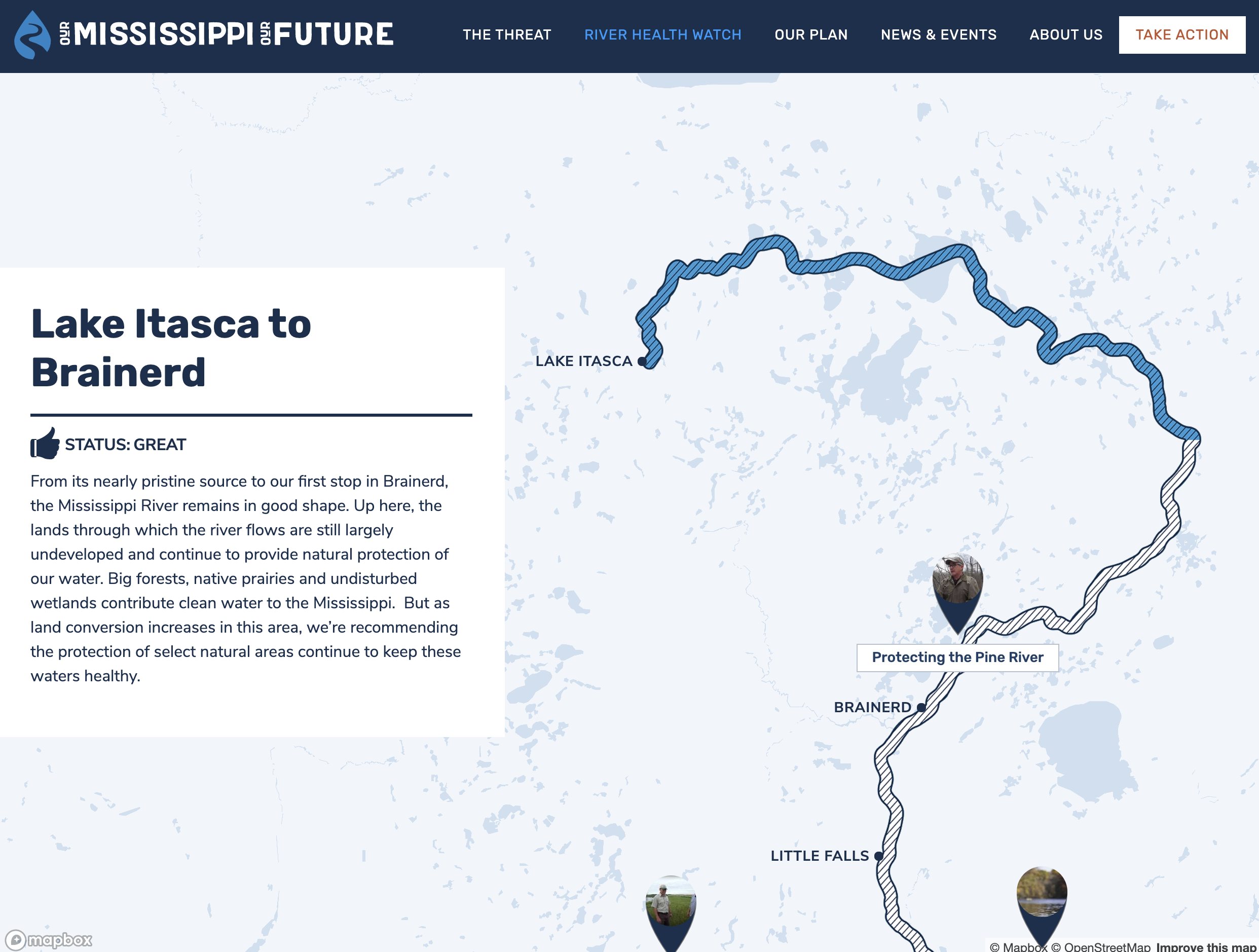 Visual storytelling with maps
For the campaign to be effective, we needed to convince visitors protecting the Upper Mississippi is vital. To do so, we came up with the idea of storytelling through interactive maps. In one section, site visitors could travel down the river: as they scrolled, key river sections panned into position, highlighting current conditions and efforts. On another page, an animated map of Minnesota illustrated key areas of concern and impact.
At every turn, the site made the case for action exciting and compelling interactive.