Minnesota Legal Advice
A custom platform for free legal advice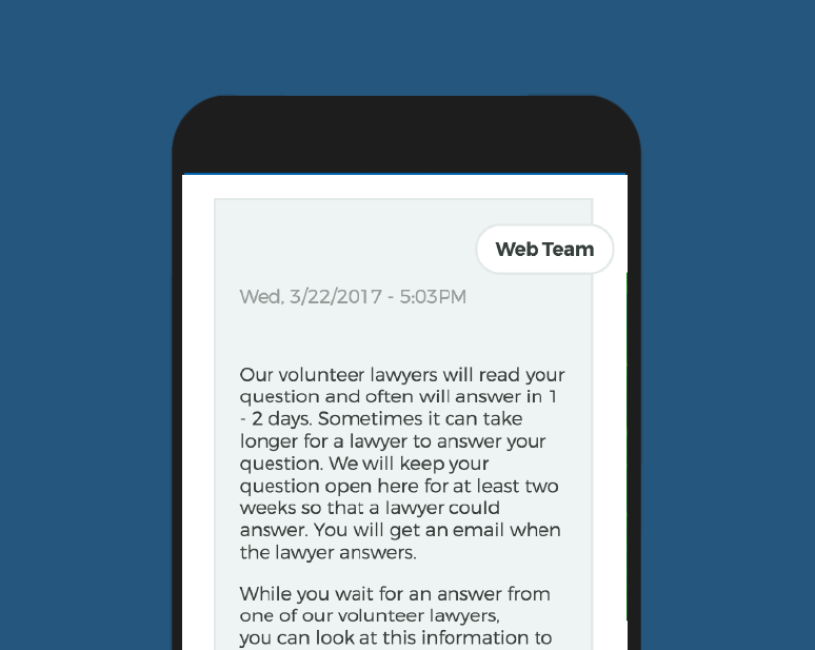 A custom help platform
MN Legal Advice Online is a web-based app that enables low-income Minnesotans to get free legal advice from volunteer lawyers. We worked with Legal Services State Support to completely redesign their interface. At every turn—strategy, design, usability testing and development–we worked to simplify processes and interactions so that their users (who were often in stressful situations) could get the help they needed quickly.
Built in Drupal, the app enables those in need to verify their eligibility and ask legal questions. On the administrative side, volunteer lawyers claim questions and offer guidances through the web-based platform. Notifications, surveys and ticket management are all managed by the custom workflow we built.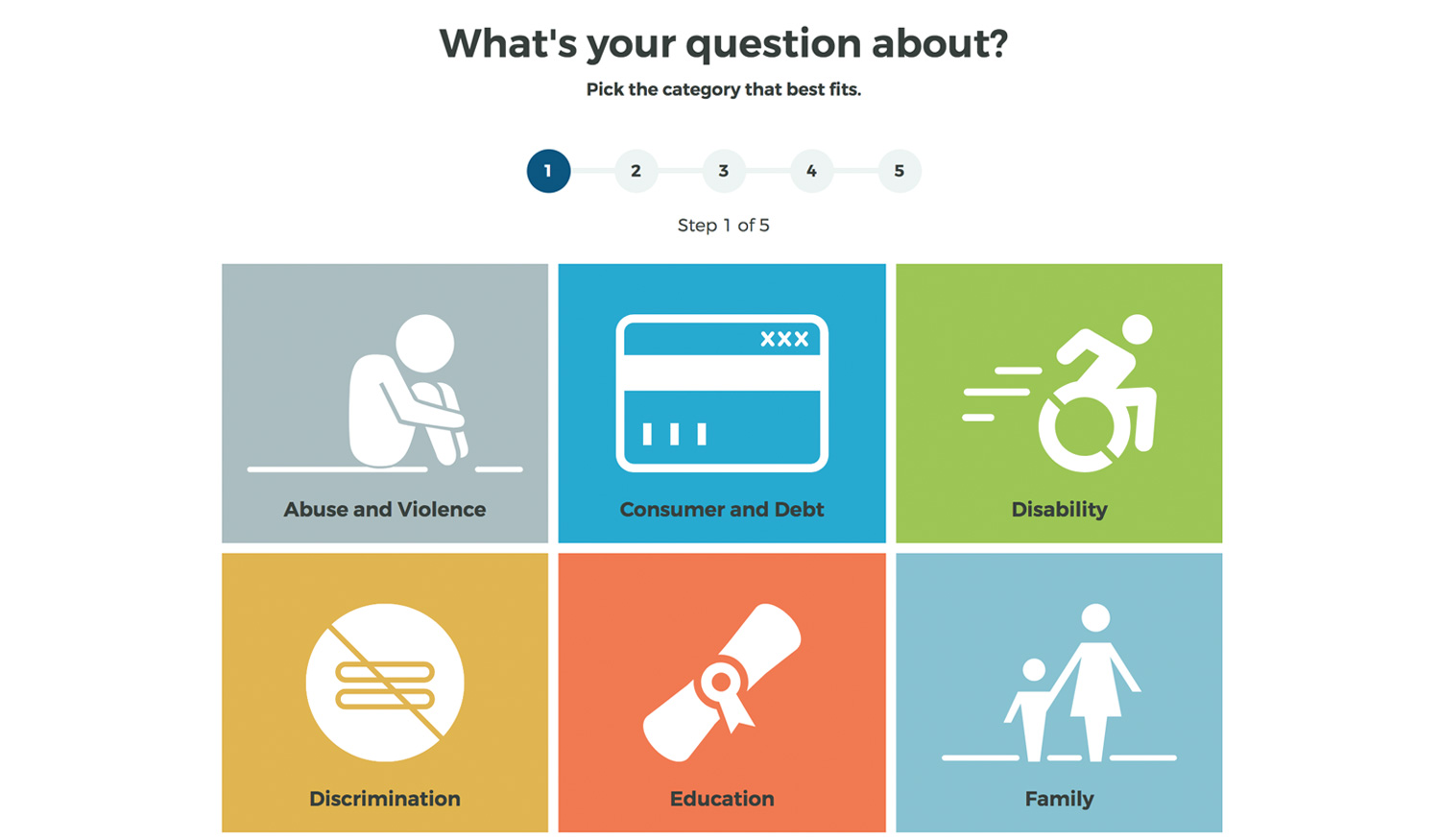 Refining the user experience
The goal of this project was—first and foremost—creating an easy-to-use interface for legal questions. To support that aim, we created a welcoming brand, complete with branded form elements and an icon library. Because the app serves people who are often in crisis, we wanted the experience of using the app to be comforting and easy.
We conducted extensive in-person usability testing to prioritize refinements and make sure the process is smooth and easy for clients.